Stephen Booth
Associate Fellow in Political Economy
Main areas of expertise: political economy of the UK and European Union, trade, regulation, and immigration policy.
Stephen Booth is an experienced public policy analyst and political commentator. Previously, he was Head of the Britain in the World Project at Policy Exchange and Director of Policy and Research at the think tank Open Europe. His work focuses on the United Kingdom's international economic relationships and the global economic and political trends affecting Britain's place in the world.

Stephen has written for Conservative Home.
Dr Hillary Briffa
Anne Warburton Associate Fellow in National Security
Main areas of expertise: national security, grand strategy, role of small states in British strategic policy
Dr Hillary Briffa is Lecturer in National Security Studies and the Assistant Director of the Centre for Defence Studies at King's College London, where she read for her Ph.D in War Studies, asking whether small states can have a grand strategy. In the Department of War Studies, Hillary is the research theme lead for National and International Security in the School of Security Studies. She currently teaches National Security Studies, and Political Violence, Counterterrorism and Human Rights at MA level.
Ben Brittain
Matthew Boulton Associate Fellow in Economic Modernisation
Main areas of expertise: regional economic development, productivity, innovation, economic monitoring, sub-national governance, geoeconomics
Ben Brittain is a policy advisor to West Midlands Mayor, Andy Street. Previously, he was a researcher at City-REDI (City Regional Economic Development Institute) based at the University of Birmingham. His research aims to better understand what drives growth in city regions and inform and influence regional and national economic growth policies. This has included published research on UK subnational government, devolution and independent economic monitoring and reviews. 
Prof. Mark Galeotti
Ernest Bevin Associate Fellow in Euro-Atlantic Geopolitics
Main areas of expertise: Russian foreign, security and defence policy
Mark Galeotti is Director of Mayak Intelligence and an Honorary Professor in the School of Slavonic and East European Studies at University College London. He is an expert in modern Russia, particularly its security, politics, and intelligence services. He has advised and given evidence to a wide range of bodies, from the Foreign Affairs Committee in the House of Commons and the NATO Parliamentary Assembly to the International Criminal Police Organisation and Supreme Headquarters Allied Powers Europe. 

Mark has written for The Sunday Times, the MailOnline, The Spectator and Foreign Affairs and appeared on BBC Radio 4 and BBC Newsnight.
Dr John Hemmings
James Cook Associate Fellow in Indo-Pacific Geopolitics
Main areas of expertise: Indo-Pacific geopolitics, British and American roles in Asia, and Northeast Asian security dynamics
Dr John Hemmings is Senior Director of the Indo-Pacific Program at Pacific Forum in Honolulu, Hawaii. Previously, Dr Hemmings worked for DKI-APCSS, a DOD regional center, as well as several think tanks in the UK. He has briefed several HM Government departments and parliamentary committees, including the Ministry of Defence, Department for International Trade, and the Cabinet Office. Dr Hemmings holds a PhD In International Relations from the London School of Economics and a Masters degree in International Peace and Security from King's College, London.

John has written for the Telegraph and the Asia Times and been interviewed by the Sunday Express.
Matthew Henderson
James Cook Associate Fellow in Indo-Pacific Geopolitics
Main areas of expertise: China strategy, East Asian relations and 'Five Eyes' security challenges
Matthew Henderson is an independent consultant on international security issues. Previously, Matthew served as a diplomat with the Foreign and Commonwealth Office (FCO) for nearly 30 years, largely focusing on China. After leaving the FCO, Mr Henderson worked for a security consultancy, a think-tank and as an independent consultant. Matthew holds a postgraduate degree (MPhil-equivalent) from the University of Oxford and an undergraduate degree from the University of Cambridge, both in Chinese Studies. He was also a British Council scholar at Peking University.

Matthew has written for CapX, been quoted in POLITICO, the MailOnline and The Express and has been interviewed by LBC and GB News.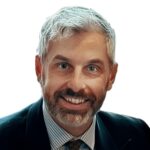 Julien Lalanne de Saint-Quentin
François Crouzet Associate Fellow in Comparative Geopolitics
Main areas of expertise: Comparative studies, public international law (armed conflicts, maritime, treaties), naval strategy, France-UK relations.
Julien Lalanne de Saint-Quentin has been an officer in the French Navy for 27 years. He commanded a number of warships and served in the French and British Ministries of Defence in strategy and policy roles. He was also Naval Attaché to the French Embassy in London. Julien also teaches defence at Sciences Po, Paris, and Franco-British relations at King's College, London. He was educated at the Ecole Navale, Brest, and the Ecole de Guerre, Paris, and holds an LLM in public international law from University College London.
Dr Alexander Lanoszka
Ernest Bevin Associate Fellow in Euro-Atlantic Geopolitics
Main areas of expertise: Security challenges in Europe, military strategy, and intra-NATO relations
Alexander Lanoszka is an Assistant Professor in the Department of Political Science at the University of Waterloo, Canada. He has previously taught at City, University of London, and was a Postdoctoral Fellow at Dartmouth College, and the Massachusetts Institute of Technology's Security Studies Programme. His books include Military Alliances in the Twenty-First Century (Polity, 2022) and Atomic Assurance: The Alliance Politics of Nuclear Proliferation. He holds a PhD in Politics from Princeton University.

Alexander has written for New Eastern Europe and the Washington Post's blog, been quoted in The Times and the Express on Sunday and been interviewed by Times Radio, TVP World and Georgian state radio.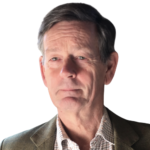 Charles Parton OBE
James Cook Associate Fellow in Indo-Pacific Geopolitics
Main areas of expertise: Chinese politics, British policy towards China, and international development
Charles Parton was a long-serving career diplomat, spending 22 out of his 37 year career working in or on China, Taiwan and Hong Kong. In his final posting he was seconded to the European Union's Delegation in Beijing as First Counsellor until late 2016. In 2017, he was chosen as the House of Commons Foreign Affairs Select Committee's Special Adviser on China. He is currently a fellow at Royal United Services Institute (RUSI) and Mercator Institute for China Studies (MERICS).

Charles has appeared on BBC Radio 4 and Times Radio, written for The Spectator, the Sunday Telegraph, the Financial Times and The Times and been quoted in The Economist, CNN, The Globe and Mail, Zeit, Bloomberg and Le Monde.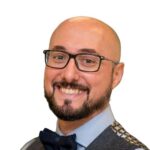 Prof. Alessio Patalano
Herbert Richmond Associate Fellow in Maritime Strategy
Main areas of expertise: Sea power and Maritime Strategy
Professor of War and Strategy in East Asia in the Department of War Studies at King's College London. At War Studies he is part of the Centre for Grand Strategy where he leads the King's Japan Programme, and specialises in Japanese naval history and strategy and contemporary maritime issues in East Asia.
He is the Director of the Asian Security & Warfare Research Group and Research Associate at the King's China Institute. Since 2006, he has been Visiting Lecturer in Naval Strategy and East Asian Security at the Italian Naval War College (ISMM), Venice.

Alessio has written for the Telegraph and been quoted in the Express, The Times and BBC News.
Kevin Rowlands
Julian Corbett Associate Fellow in Naval Strategy
Main areas of expertise: Seapower, naval diplomacy, maritime policy and strategy
Kevin Rowlands is the Head of the Royal Navy's Strategic Studies Centre, an internal Ministry of Defence think tank which aims to inform senior policy and strategy decision makers. He enjoyed a thirty-year naval career, of which twenty were at sea, and left in the rank of Captain. He has been the Secretary to the Chiefs of Staff Committee and other senior Ministry of Defence boards and committees, and was the Course Director for the United Kingdom's Advanced Command and Staff Course. Kevin holds a PhD in War Studies from King's College, London, and master's degrees in defence studies and in education.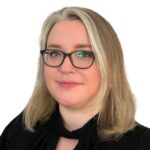 Emma Salisbury
Robert Whitehead Associate Fellow in Military Innovation
Main areas of expertise: Military innovation, defence industrial base, military procurement, British and American defence policy.
Emma Salisbury is a PhD candidate at Birkbeck College, University of London, with research focusing on the military-industrial complex and defence innovation. She is also a senior staffer for a Member of Parliament and an Assistant Editor at War on the Rocks. She holds an MSc in Middle Eastern Politics from Birkbeck, and an MA in Philosophy, Politics, and Economics from Christ Church College, University of Oxford.

Emma has written for War on the Rocks and Navy Lookout.
Prof. Gareth Stansfield
Thomas E. Lawrence Associate Fellow in Middle Eastern Geopolitics
Main areas of expertise: Middle East and Gulf politics, British foreign and counter-terrorism, and counter-insurgency
Prof. Gareth Stansfield is Professor of Middle East Politics and the Al-Qasimi Chair of Arab Gulf Studies in the Institute of Arab and Islamic Studies at the University of Exeter. Prof. Stansfield has over 25 years' experience of field-based research in countries of the Middle East. He has previously held roles at Chatham House, the Woodrow Wilson Center in Washington DC; and the Royal United Services Institute. He was part of British horizon-scanning initiatives on Iraq and Libya with the Ministry of Defence. Prof. Stansfield holds a PhD in Political Science and an MA in Middle East Politics, both from Durham University.

Gareth has been quoted in the Sunday Express.
Prof. Doug Stokes
Thomas Telford Associate Fellow in Strategic Power and Infrastructure
Main areas of expertise: International security, and United States foreign policy and grand strategy
Prof. Doug Stokes is Professor in International Security and Academic Director of the Strategy and Security Institute at the University of Exeter. He helped to establish a Non-Governmental Organisation focused on ethnic reconciliation in Bosnia and held positions with the universities of Kent, Aberystwyth and others. Prof. Stokes has advised and presented research to several British Government agencies and organisations. He holds a PhD in International Relations and an MSc in International Development, both from the University of Bristol.

Doug has written for UnHerd, the Telegraph and Conservative Home, and his research has been quoted in CityAM, The Scotsman and the Telegraph.
William Young
William Stanley Jevons Associate Fellow in Environmental Security
Main areas of expertise: Trade, technology and finance
William Young is a director at BloombergNEF, Bloomberg's strategic research business, programme lead for its work with the Glasgow Financial Alliance for Net Zero (GFANZ) and climate lead on the East-West focused New Economy Forum. He was formerly Chief of Staff to the Chief Executive Officer and Chief Operations Officer and prior to that was instrumental in launching NEF's research capabilities and advising clients on technology, finance, economics, politics and business opportunities in the transition to a low carbon economy. He holds an MSc in International Strategy and Diplomacy from the London School of Economics and an MA (Hons) in Modern History from the University of Oxford.

William has written for CEN and Business Green and been interviewed by Vietnam Plus and Vietnam News.