The Council on Geostrategy is delighted to announce that Dr Carl Stephen Patrick Hunter OBE, an Advisory Council Member and the Honorary Chairman of our Geostrategy Forum, has signed an agreement to establish The Centre for Underwater Acoustic Analysis (CUAA), in partnership with the Royal Navy.
The agreement, signed at the Navy Command Headquarters in Portsmouth with Rear Admiral James Parkin CBE RN, Director Develop of the Royal Navy, agrees to establish the CUAA to maximise the operational advantage of the Royal Navy through science and technology.
"To me, the CUAA's devotional basis is to ensure that, by the application of enhanced scientific research, every Submarine that we send out, comes safely home, having performed its tasks more effectively." – Dr Carl Stephen Patrick Hunter OBE
You can find the full announcement here.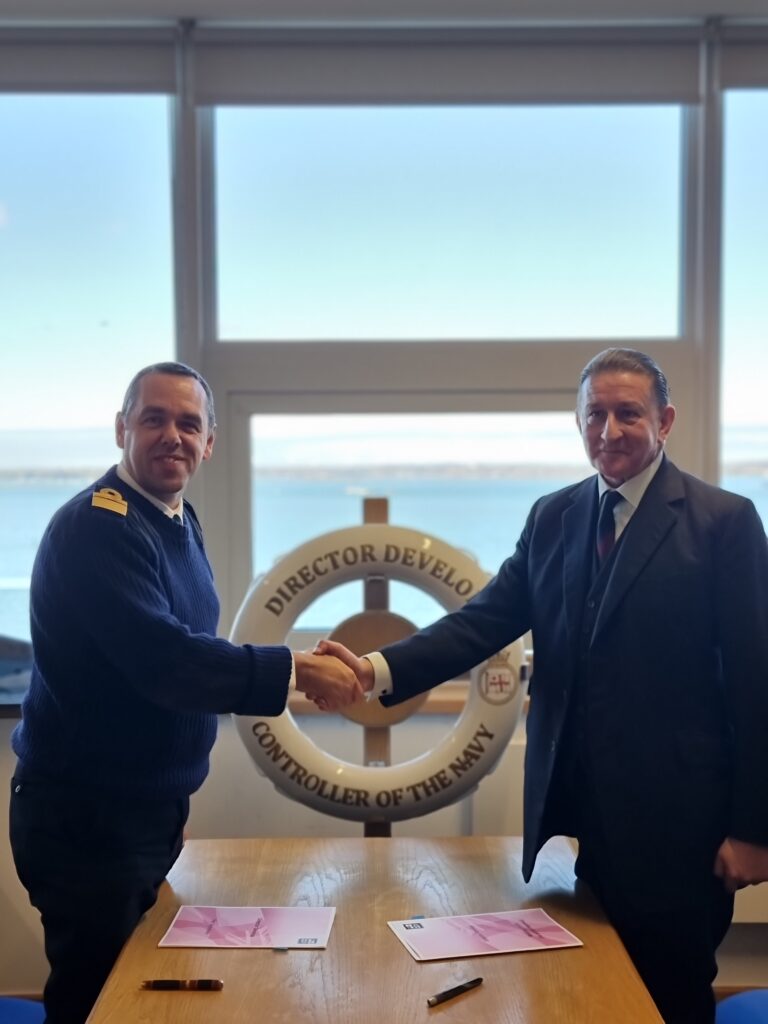 Carl Stephen Patrick Hunter OBE is Chairman of Coltraco Ultrasonics, a high-exporting advanced manufacturer, twice winner of the Queen's Award for Enterprise in International Trade, Director-General of the Durham Institute of Research, Development & Invention, Director of the Centre of Underwater Acoustic Analysis, Visiting Fellow of the Royal Navy Strategic Studies Centre, Professor-in-Practice at Durham University Business School and Chairman of the British Exporters Association. He received Durham University Senate's highest Dunelmensis Award. Dr Hunter is a former Greenjacket Officer, supports various Government departments across Whitehall including the Economic Recovery Taskforce at BEIS during COVID19, is regularly published in The Naval Review on the Indo-Pacific and strongly supports the exceptional leadership at the Council on Geostrategy.