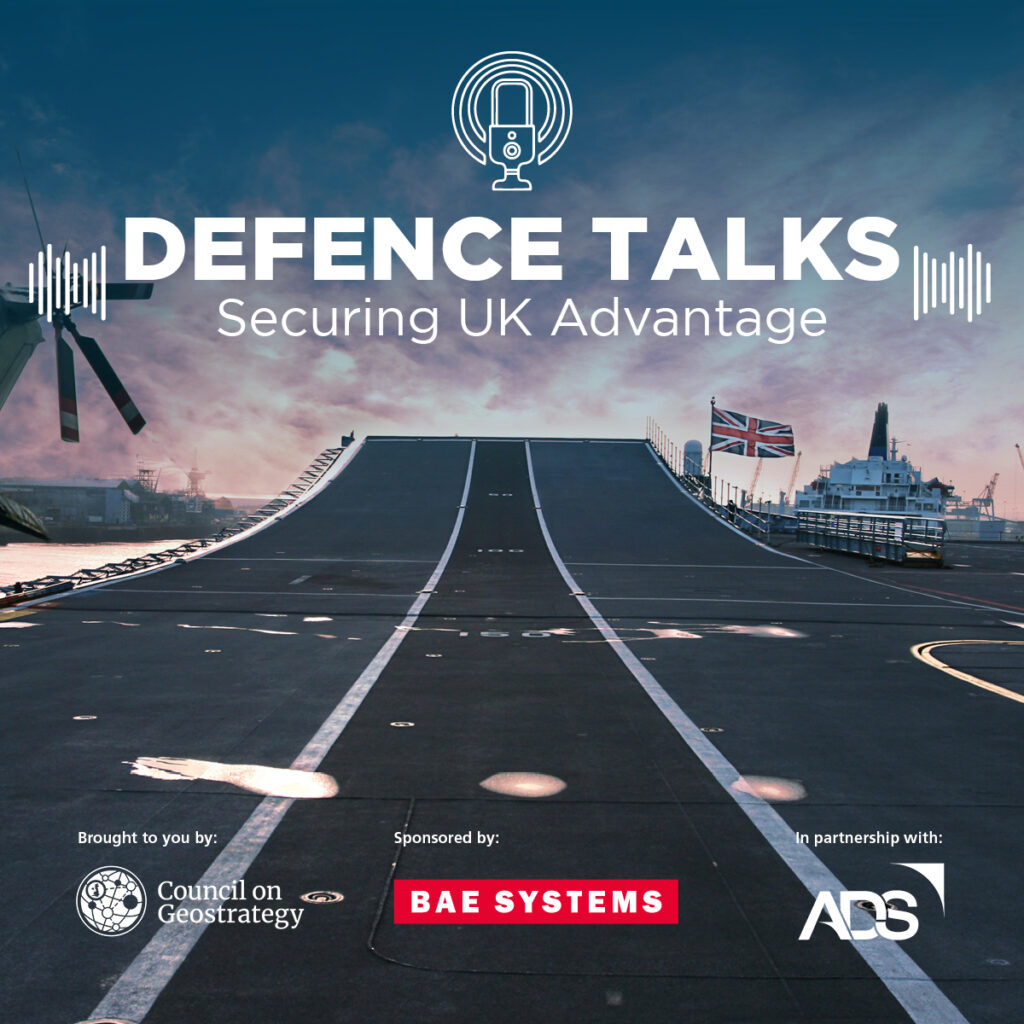 Defence Talks: Securing UK Advantage is a new podcast presented by the Council on Geostrategy in partnership with trade association ADS Group, and sponsored by industry powerhouse BAE Systems.
This podcast explores the key themes in British defence in the context of an increasingly contested international security environment. It will consider how the UK can shape the international agenda, focusing on how technology, innovation, skills, and defence strategies help to advance Britain's interests, as well as those of its key allies and partners.
Every two weeks, the Council on Geostrategy, ADS and BAE Systems welcome leading experts from a variety of fields, including politics, policy, the Armed Forces, industry and the media.
Listen now
Keen to get involved?
We invite questions from listeners and, particularly, students and young professionals to expand the conversations and bring new perspectives.
If you would like to submit a question for our next episode, please send your questions to [email protected]
Learn more about our partners