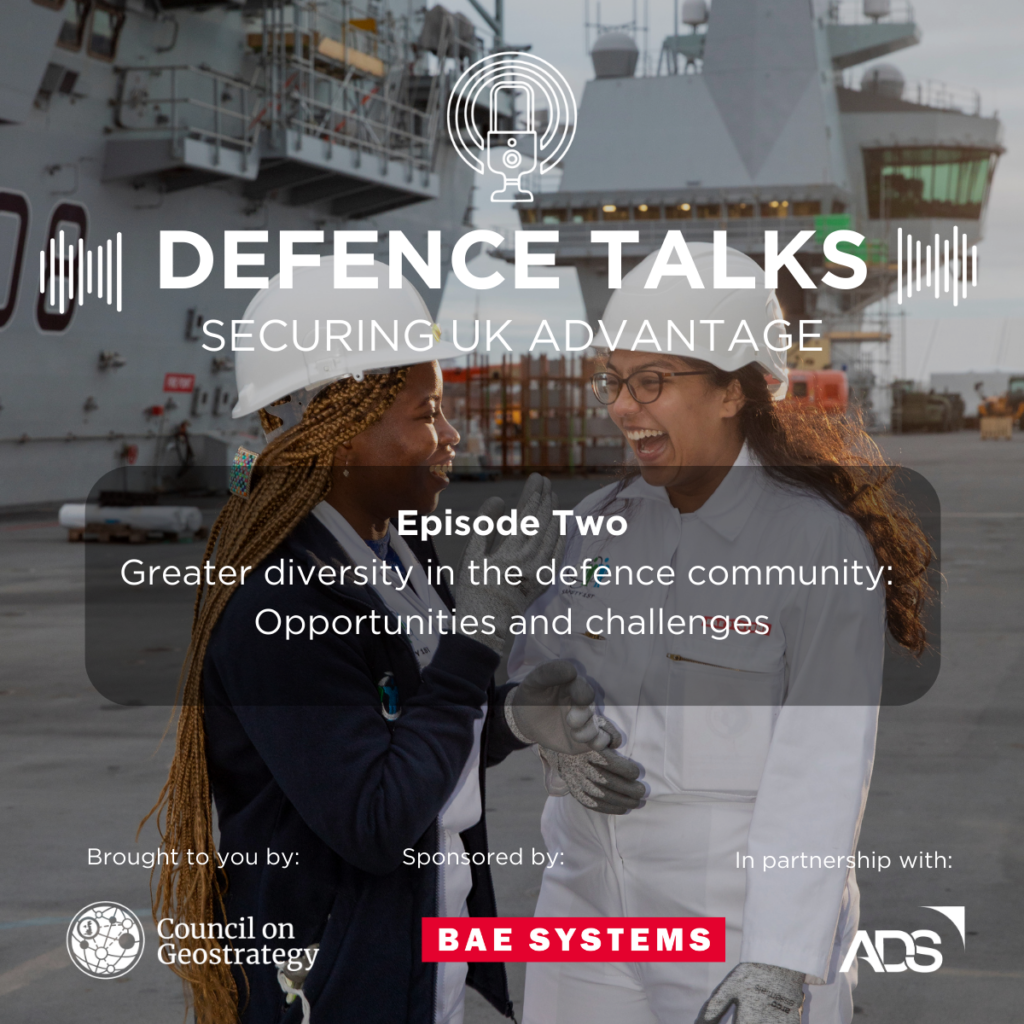 In our latest episode, we examine the challenges and opportunities in the military community's drive to become more representative and inclusive, including a discussion about the strategic advantage a more diverse workforce can bring. Joined by Angela Owen OBE, Founder of Women in Defence UK, and Richard Blackmore, Head of Diversity, Equity and Inclusion at BAE Systems, we demystify some terms and language, explore the benefits of reaching a critical mass, and shed light on the path forward to a stronger and more representative defence community.
Listen now
Defence Talks: Securing UK Advantage
Defence Talks: Securing UK Advantage is a new podcast presented by the Council on Geostrategy in partnership with trade association ADS Group, and sponsored by industry powerhouse BAE Systems.